we're proud to have created
the best ITIL® tra

ining

in the world
Katrina Macdermid
ITIL
®
Master, Ambassador & Author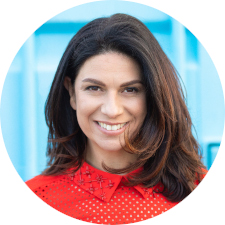 Lisa Parnis
Founder Redhero
We have performed customer experience testing around the globe and here are what people are saying:

I can't tell you enough how impressive this is. This makes me want to do my entire ITIL journey over again from the beginning".

"This human centred design approach is noticeable and a game changer for online training. This is going to be BIG!"

"I enjoyed the "theme" of storytelling, it was much easier to relate to with real world experience."

the only ITIL® training infused with Human Centred Design
Meet Tili your ITIL
®
4 coach
Our version of ITIL® 4 leverages human centred design and science to leverage learning outcomes, change mindsets and achieve real world impact.

Challenging IT best practice; redefining your service management.
Designing for people not processes.
---
Technology is a means, not an end.
Committed to shaping the future of the Human Centred IT landscape, I fill the void between IT and business by connecting them with people-focused solutions. As an ITIL 4 Master, trainer, specialist IT consultant, author and prominent speaker, I change perceptions with fresh thinking. Redefining the way IT and business mutually support each other, I prioritise people and business outcomes to design the ideal end-user experience.
︎discover my story
Philosophy
If you have a business, you have people. When you understand people, you understand business.