---
ITIL Service Design Consultant
Challenging the status quo in the IT business.
Bridging communication gaps between IT and business colleagues, I connect you with ITIL Human Centred solutions to enhance business and customer experience outcomes. My expertise in designing superior support models and service level agreements adds value across airlines, banking, professional services, retailers and insurance industries.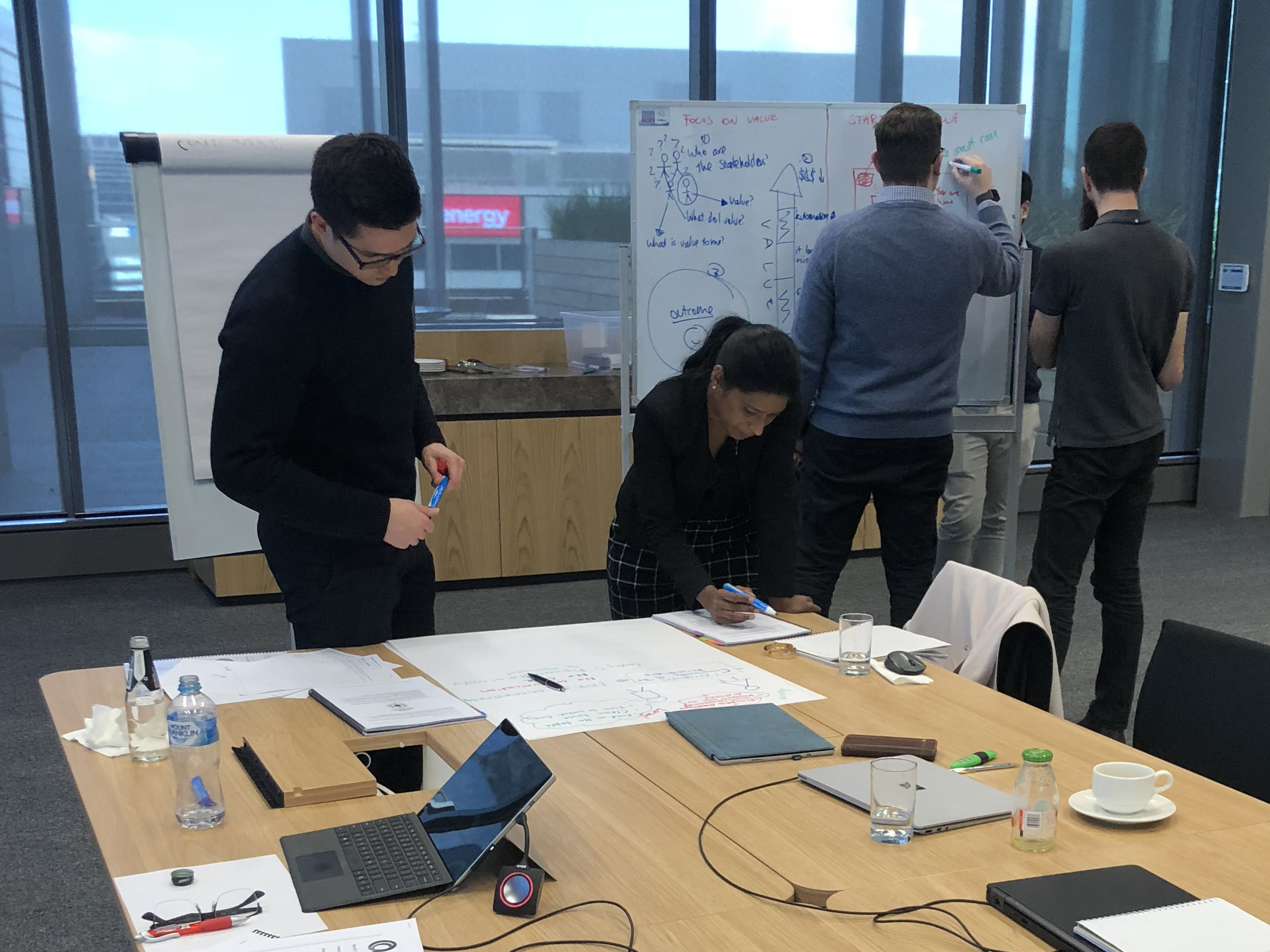 Aligned Thinking
Consultancy offers a valuable external perspective, but it's only effective when it considers the internal ones.
---
Consulting that redefines IT solutions; a fresh perspective.
Hardwired for a different kind of connection, humans were never designed to live behind a screen. We're wired to engage in deeper thinking. As the source of knowledge for airlines, a range of service providers, and IT professionals and entrepreneurs, I deliver holistic solutions that add value to the IT to business relationship.
I specialise in the design of IT support models using ITIL as the framework, primarily
ITIL 4.
Key outcomes of my Human Centred and holistic approach include cost reductions and increased efficiencies, and greater knowledge sharing between IT and business. This builds cultures of understanding where the organisational goals and objectives are in clear alignment with customer support models.
Put simply, the old way isn't working. It's why I design you a new world of aligned IT support models, service levels and operating models. Because my services are about you, your business, and your customers, I don't apply an ITIL "best practice" that doesn't fit. Specialising in writing service level agreements, I focus on customer experience metrics over IT metrics.
Understanding culture and detecting service delivery pain points, I'm able to deliver more streamlined processes. I use intuitive technology designs and integrations for all business touch points, redefining dated IT practices. By showing the gaps in old approaches, your business can better understand and refine service delivery, putting people and customers first.
Old solutions were well intended, but fell short of the mark and are now obsolete. I've taken action to simplify IT with improved people relationships, filling the communication void. By providing more business context for internal people, we can support a better end-user experience. They expect more; so I help your business deliver.
︎explore my training
---
Mission
Fill the void between IT and business by connecting them with people-focused solutions.

Purpose
Proving to the world that IT values the human side of business.
Vision
A world where technology connects us but humanity brings us together.
"The transformation Katrina and Trichelle have delivered to the team is nothing sort of outstanding! We've really recognised the difference."
Andrew Young, CIO, Pitcher Partners